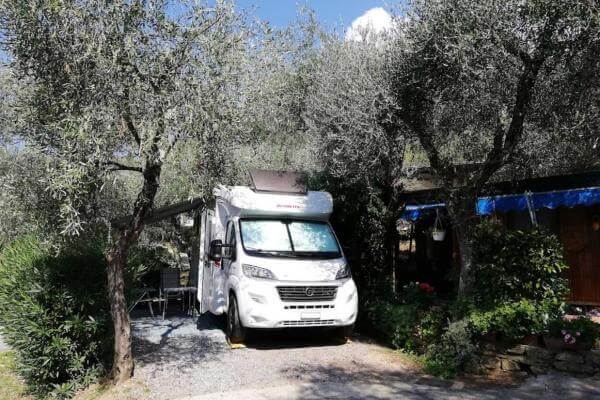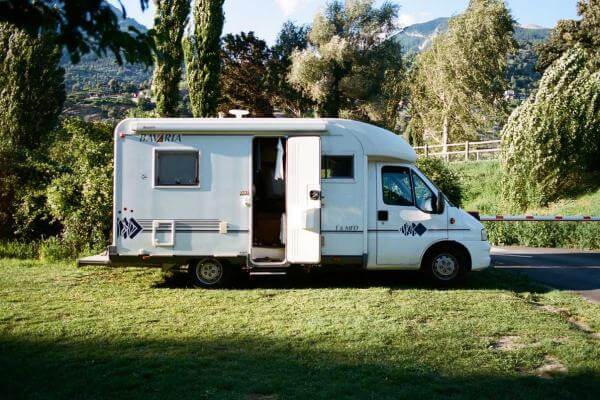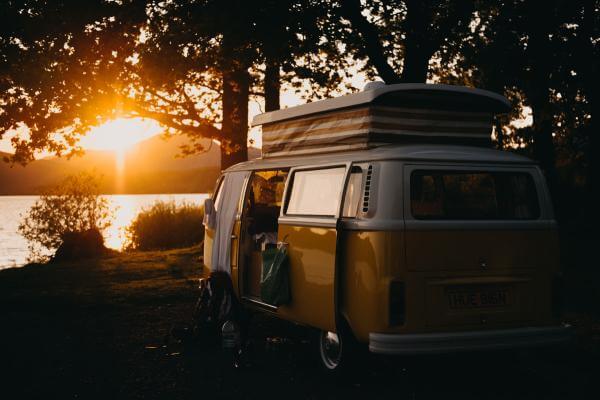 Camper - Minivan campsite

Info
---
The dimensions of the camper allowed are 7.50m x 6m. we also always ask you to specify the size of the curtain. There is the possibility to request small or large pitches with a sea view.
Book now
Available services

Free Wi-fi

Warm showers

Restaurant - Pizzeria

Bar

Swimming Pool

Laundry

Mini-market
Camping Map
A

- Direzione / Direction / Direktion / Direction
9:00 / 12:00 - 16:00 / 19:30

B

- Bar / Ristorante / Pizzeria
8:00 / 23:00

C

- Zona Piscina / Swimming Pool / Schwimmbad / Piscine
9:30 / 13:30 - 16:00 / 19:30

D

- Parco Giochi / Play Ground / Vergnugungspark / Parc de Jeux

E

- Servizi / WC / Toilette / Toilet

F

- Lavatrici / Washing Machines / Waschmaschine / Machines a Lave

G

- Camper Service

H

- Ping Pong
Infermeria / First Aid
Servizi Disabili / Handcap WC
Raccolta differenziata Rifiuti / Diversified Garbage Box
Download PDF
Camping Map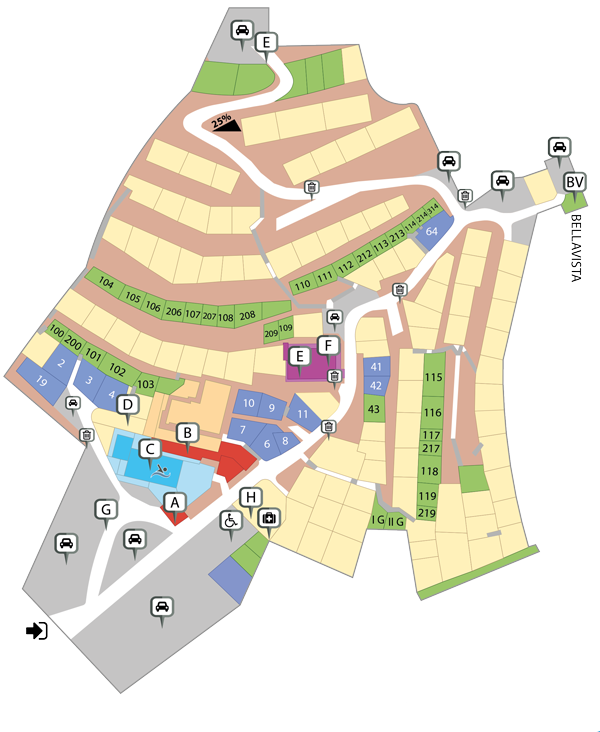 The prices below are per night, and the place should be free at 12 a.m. otherwise you should pay for the next night
This price included; warm water, the swimming pool and the electricity.
Any guest wuold be allowed according to the direction and they should pay the daily tariff.
Before occupying any camp or caravan site any guest must obtain the permission of the direction and to be registred.
The choose of the camp or caravan site is taken in according to the direction in the place occupied by the guests it's not allowed to introduce any other thung expect for theri own Tent or Caravan.
It's forbidden to dig up and to disturb anywaythe others guests of the camping
We recommend you to leave always the walk free.
Animals are accepted in the camping only with the permission of the direction, anyway they are allowed under conditions.
You can have barbecue, but you must be careful to trees or green and without disturbing any guests.
The rubbers must be left in the bins, everyone should be kept your place clean. Guests are responsible for their own property. The direction declines all responsibility for all the object.
The exception of those objects for which a regular receipt has been issued
From 2.00 p.m. to 4 p.m. and from 23.00 at 8.00 silence must be observed. During the day noise should be kept at a reasonable levels. Televisions are allowed only if the volume is kept very low.
The electric sockets are fol lights and refrigerators only, the authorization of the direction must be obtain before using them. All plugs must be properly earhed.
The direction reserves the right to expel any guests who disregard the above rules or who behave in any way that is likely to disturb other guests.
Other accommodations available
The maximum dimensions allowed are 8m x 5m, also we always require to specify the size of the tent. ...
---
Our Pods are an absolute novelty for trying a special open-air holiday and Glamping. Thanks to their...
---