The campsite is open from 01/04/2023 to 01/11/2023
About Us
Welcome to
Campeggio Gianna
Camping Gianna is located 300 meters from the sea in a quiet location surrounded by olive groves. Set in a charming, beautiful and very exclusive. It overlooks enchanting views of the Golfo dei Poeti and near Cinque Terre. Just outside the center of the country, gives, in a natural setting, moments of silence and serenity, surrounded by nature.
Pod Glamping Tellaro Cinque Terre
6 Pods - Glamping
Camping Tent Tellaro Cinque Terre
40 tent campsites
Camping Camper Van Tellaro Cinque Terre
25 camper / minivan campsite
Camping
Our
accommodations
Are you looking for a place to park with your camper or van ? Or would you like a tent spot with a sea view? Camping Gianna in Tellato is the ideal place for families and couples. We also have very comfortable Pods for a Glamping stay with all the necessary comforts.
The maximum dimensions allowed are 8m x 5m, also we always require to specify the size of the tent. ...
---
Our Pods are an absolute novelty for trying a special open-air holiday and Glamping. Thanks to their...
---
The dimensions of the camper allowed are 7.50m x 6m. we also always ask you to specify the size of t...
---
Services
Discover all
our amenities
We guarantee you the best services for your stay

Bar

Swimming Pool

Mini-market

Ping Pong

Kids Entertainment

Electricity

Safety deposit boxes

Laundry

Free Wi-fi

Warm showers

Air Conditioning

Fridge - Freezer

Heating
Camping Spa
Wellness & Beauty
dei Poeti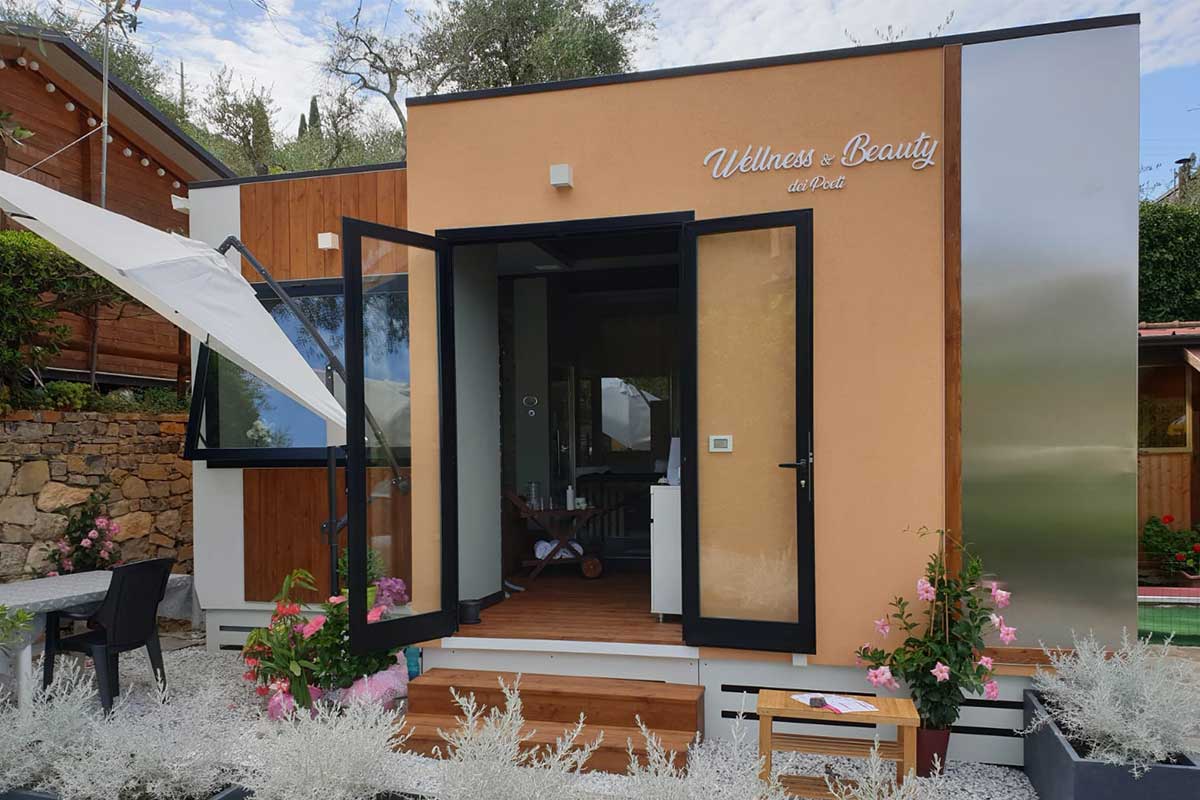 The Wellness & Beauty dei Poeti Wellness Center is located inside the Gianna Golfo dei Poeti campsite and offers the opportunity to make your holiday even more special. What could be better, after a day of excursions, than to be pampered by the numerous treatments available or to regenerate yourself with the SPA journey which includes a hot tub, Turkish bath, sauna and emotional shower?
Show more